About Igniteus Pastors
About Igniteus Pastors

Pastor Tom Fillinger - I look forward to serving Oakwood and guiding you in the Pastoral Discovery Process. Our goal is to identify the man that is a FIT - the man FITS the Church and the Church FITS the man. Pray with me for the identification of God's man to lead OBC as your Pastor/Shepherd.
In Grace,
--
Tom Fillinger, CEO
IgniteUS, Inc.
PO Box 865
Cullman AL 35056-0865
Contact Info. 1 800 472 3764 - 803 413 3509 -
info@igniteus.net
-
www.igniteus.net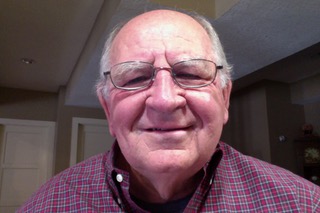 Pastor Gary Scott: I am delighted to have the opportunity to be with you at Oakwood for the next three Sundays. I look forward to meeting each of you and hearing your heart for your fellowship. The Apostle said, "The church is the pillar and ground of the truth." Please join with me in prayer as we work together for the Gospel. Every problem and challenge becomes an opportunity for God's grace to shine forth. God is able to do exceeding abundantly above all that we can ask or even imagine. My phone number is (423) 883-6601.
By His Grace and For His Glory,
Gary Scott
"The Cross becomes the "Center" of Cross Theatre where the Son of God becomes both the Victim and the Victor. "
"…face and voice converge in communication: The face speaks…we may say that the voice of God has a face: Jesus Christ. God's speech faces us: God's voice confronts us…" Vanhoozer. Remythologizing Theology
"God…shined in our hearts to give us the light of the knowledge of the glory of God in the Face of Jesus Christ." ~Paul~